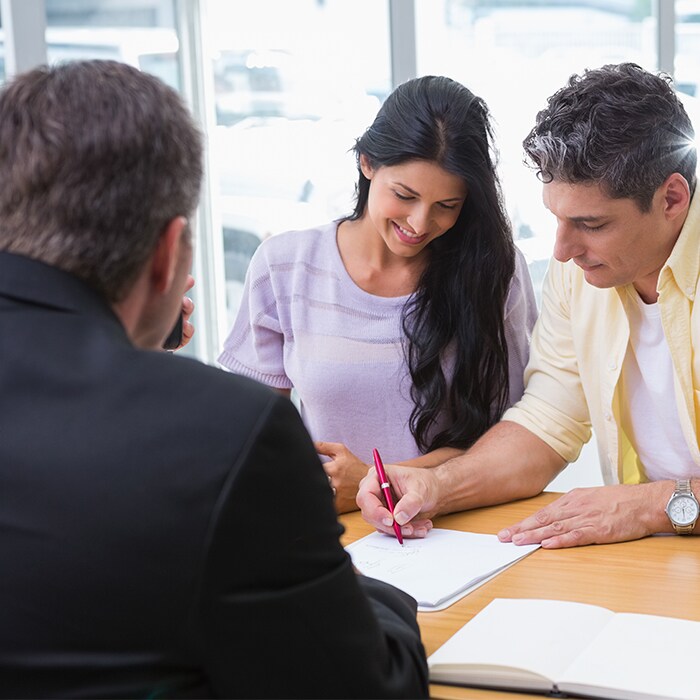 Hours
Monday

09:00AM - 09:00PM

Tuesday

09:00AM - 09:00PM

Wednesday

09:00AM - 09:00PM

Thursday

09:00AM - 09:00PM

Friday

09:00AM - 09:00PM

Saturday

09:00AM - 08:00PM

Sunday

Closed
Is a Car Lease or Auto Loan Best?
Once you have decided on the right new vehicle for you, you need to decide if you're interested in buying or leasing. Each option has its pros and cons, and neither is strictly better than the other. Buying or leasing depends on several factors; each one is right for a different kind of driver. Here is a quick rundown of the difference between the two.
Buying a Car in Jersey City, NJ
Once you fully pay off the loan, the vehicle is yours. You can modify it however you want.
You pay for the full cost of the vehicle
You can drive your vehicle as much as you want
A financed vehicle helps you build equity
You can use the vehicle as a trade-in for your next model
Leasing a Car in Jersey City, NJ
You pay for the projected value depreciation over the course of the lease
Lower down payment and lower monthly payments than buying
Leasing has yearly mile limits, and you pay for each mile you drive over the limit. If you plan on driving a lot, leasing might not be the right choice
Leases are almost always less than the warranty plan, so you're covered on the go
Leasing lets you drive the newest models on a budget
Once the lease is up, you can lease another model, buy the leased model at a reduced cost, or even just walk away
Any Questions on Auto Finance Options for Our Team?
If you have any more questions about the differences between car buying and leasing, or about which option is right for you, we're here to help you out. Give us a call at (877) 600-2949 to get in touch with one of our specialists, or come ask us in person here in Jersey City, NJ. At Hudson Chrysler Jeep Dodge Ram, we proudly serve drivers from all over the Bayonne, Hoboken, Newark and lower Manhattan areas. We can't wait to help you too.
Where can I get a Grand Cherokee lease near me in Jersey City?
Now that you understand the benefits of leasing you may be ready to look at offers. Whether a new Cherokee or Durango is on your wish list our car dealership offers competitive rates. Be sure to visit our new specials page for Jeep lease offers and Dodge lease incentives every month. While these are updated frequently, you are likely to find savings on the most popular new cars we carry. 
Benefits of leasing in Jersey City 
One benefit of leasing a new car in the northeast is related to the guaranteed wear and tear. You know your car will eventually get rusted from salted roads. Your will hit at least a few pot holes in mud season (spring). And the competitive drive time (rush hour) in Jersey City brings risks of its own. The ability to trade in that vehicle for a new one when the lease ends can offer peace of mind. Of course, if you would rather own that car service experts are ready to help you repair the dings. 
At the end of the day no single auto financing method is right for any one. But whether you have back credit or a spotless credit score there is an optiion. Let our experts help you out today!