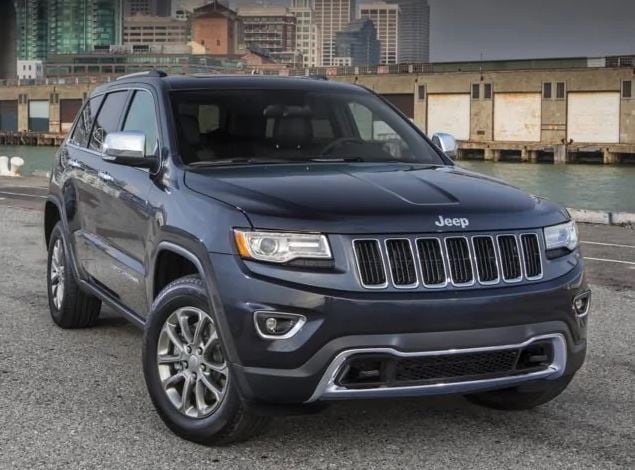 ​
Hudson Chrysler Dodge Jeep Ram is in Jersey City, NJ, and we are less than a 25-minute drive from Lower Manhattan. We have well over 100 new Jeep models for you to choose from, and our sales team is eager to get you behind the wheel of your top pick!
Visit our directions page to see how easy it is to get here on I-78W. This route is seven miles and about 20 minutes away. You can also get to us on US-1 S/US 9 S, though it is a little longer at 12.6 miles and will take about 25 minutes.
Once you've arrived from Manhattan, we'll show you right to our Jeep inventory. Our most popular models are the Jeep Wrangler, Jeep Grand Cherokee, and Jeep Cherokee. We also sell Jeep Compass and Jeep Renegade SUVS as well.
Jeep Wrangler: this model is one of the best off-roaders ever built and there is a reason why those with an adventurous spirit cannot get enough of them. If you want to get away from busy Manhattan and onto some dirt trails, you can do so easily with the Wrangler. Even if you don't plan on getting these tires very dirty, aside from normal driving wear-and-tear, the Wrangler will still look great when cruising around the city.
Jeep Grand Cherokee: if you're looking for luxury and performance without the luxury nameplate price tag, you'll love the Grand Cherokee. This model easily gives some German SUVS a "lauf (run) for their money", and you'll feel cool and confident behind the wheel.
The Jeep Cherokee: this model is popular because it appeals to a wide range of shoppers, regardless of age, personality, etc. We have style-forward New Yorkers picking them up, along with New Yorkers who prefer being out in nature. They say people pleasing is wrong, but we disagree when it comes to the Cherokee.
For more information on the Jeep lineup, financing, or getting to our dealership, you can call our sales team at (877) 600-2949.